Genitori omosessuali tra tecnologia, bio-politica e giustizia riproduttiva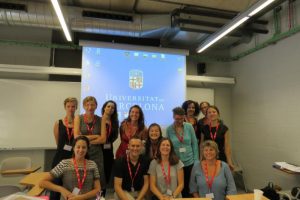 Al secondo Congresso Internazionale di Antropologia AIBR (Barcelona – 6/9 settembre 2016) il  team di FamilyLives ha partecipato presentando l'intervento "Same sex parenthood and reproductive landscapes. Queering kinship in Italy", all'interno del filone "Making kinship: Technology, bio-politics, and reproductive justice".
Un'importante occasione di confronto e scambio con colleghe e colleghi che lavorano sulle genitorialità "al plurale", in Italia e in altri Paesi (Gran Bretagna, Polonia, Germania, Spagna, Russia, Ucraina, Indonesia, USA, Messico).